PERFORATED FACADE – THE COMBINATION OF FUNCTION AND AESTHETICS
Perforating can reduce the weight of the panels while not significantly reducing its strength. Besides, there are various materials available for cost consideration. We understand that the exterior walls decoration needs to be creative and sustainable. Choosing perforated metal to meet your high standard material selection, you will find that it is malleable, attractive, dynamic and enduring.
Good surface luster & vivid colors.

Adjustable and disassembled.

Tonal harmony with the environment.

A complex and fancy pattern design.

Shearing to exact sizes is available.

A wide range of textures, finishes and colors.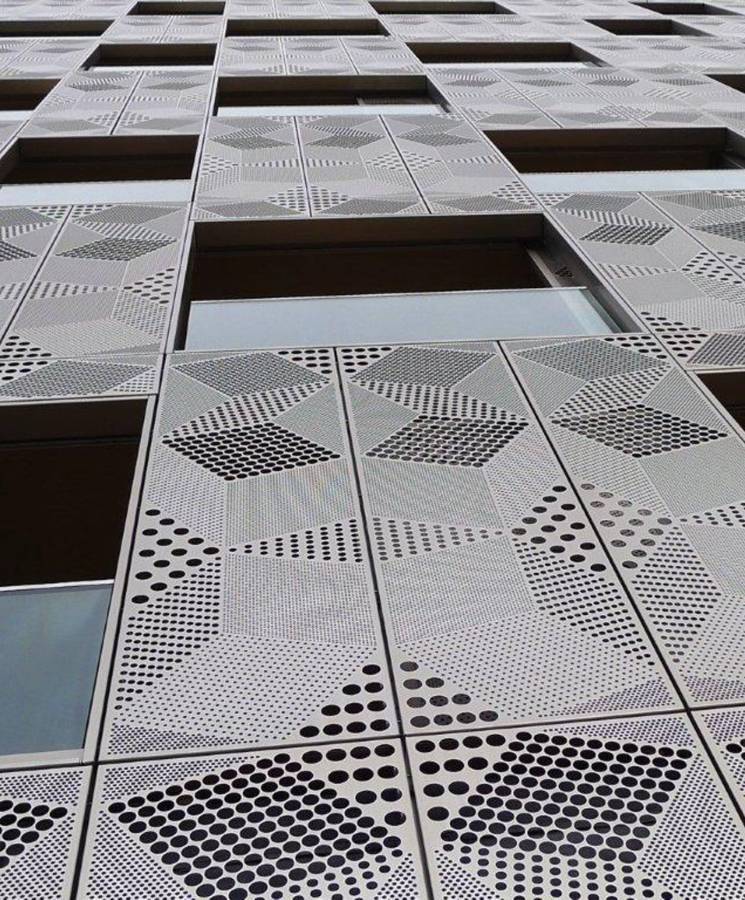 CONSIDERATE:
The project should respect the historic surroundings.

Offering a touch suitable for modern lifestyle.

Is there a requirement to reduce noise?

Does it need to be used as a sunshade?

Need to be easy to install, operate and maintenance.

Material strength.